Advantage Maintenance Membership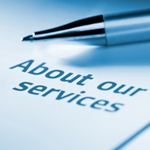 Heating and cooling systems have a way of breaking down when the weather is at its worst; on the coldest day of a frigid winter, or during a sizzling summer heat wave; times when your comfort system must work the hardest, and when you need it most.
Regular check-ups will help to maximize the life expectancy of your system; unfortunately, even the best maintenance won't prevent normal wear and tear.
The Advantage Membership includes the following:

Inspect operation of control and safety systems
Inspect operation of blower assembly
Inspect operation of blower assembly
Inspect venting system
Inspect & clean condensate system
Inspect furnace filters
Clean and check pilots
Examine heat exchanger for leaks
Check humidifier, if applicable
Check refrigerant pressures
Test starting capabilities and safety controls
Inspect and clean drains
Inspect electrical connections
Inspect & clean coil if necessary
Test safety controls
Inspect gas valve and pressure
Adjust pilot as needed
Check thermocouple
Check for gas leaks
Inspect combustion chamber
Check amperage draw and wiring
Check electrical connections
Check thermostat and calibrate
Check limit control
Check and lube blower motor
Check blower wheel
Check and secure all panels
Check any/all accessories
Perform final operational test
Document any deficiencies
Additional Benefits of an Advantage Membership

No Emergency Overtime rates apply
Priority Customer Service Status
15% OFF add on accessories
Includes two visits per year
Extends manufacturer warranty on new equipment
Extends labor warranty to 10 years on new equipment
$1,250 referral program
Extends repair part warranty to 5 years
Lower energy costs
Longer equipment life
Friends/family also receive a one time 25% OFF equipment repair
Cancel at Any Time if You Are Not Completely Satisfied
25% off equipment repair
REGULAR MAINTENANCE DOESN'T COST - IT PAYS!
THANKS FOR THE OPPORTUNITY TO SERVE YOU.