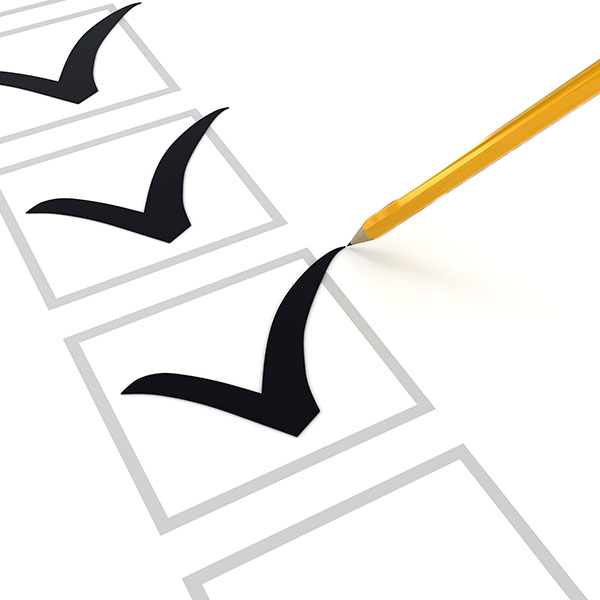 At Advantage Contractor Solutions Inc we strive for 100% satisfaction in everything we do. We value your opinion and invite you to tell us and others about your experience with us. Please take a few moments to tell us what you think by leaving us a review here on our website or on any of these popular review sites or social networks.
Read what other customers have said about us.

All trademarks or brands on this page are registered by their respective owner and are not affiliated with our company, nor do they endorse or sponsor our products or services.
Reviews of
Advantage Contractor Solutions Inc
(Based on 36 rated reviews)
29-Dec-2019
Product or service reviewed: Furnace - no heat
I had the best service ever from Advantage. The serviceman arrived right on the minute as promised. Went right to work, found the problem, and fixed it. Made no mess at all. All in a timely amount and at a reasonable charge. Very knowledgeable. I didn't know how cold the house was until the heat came back on. Thanks so much.
25-Nov-2019
Product or service reviewed: Furnace Clean & Check
I felt that Adrian did a very thorough job for us. He was both professional and pleasant to deal with. We would give Adrian high marks.
22-Nov-2019
Product or service reviewed: Humidifier Install
Jerry was a "unique" technician. Not only was he very personable but also very knowledgeable! Where technicians informed me that it was impossible to install a humidifier in our home, Jerry reviewed the situation, determined a plan, executed it and Installed a humidifier. Your organization is fortunate to have an employee such as Jerry. It would seem to me that he would also be invaluable in training other techs you have but do not have the experience and knowledge that Jerry has
15-Nov-2019
Product or service reviewed: Furnace Clean & Check
We've had the same team (under prior company names as well) taking care of our HVAC for over a decade now. Referred by a neighbor a long time ago, they are helpful, proactive and trustworthy. I know they're trustworthy because they talked me OUT of installing a whole house humidification system a few years ago given that we had such hard water. Not only would they have made a sale installing, they'd have made money for years trying to keep the stupid thing running lol. When we replaced our furnace and a/c they did the work to size the system property (to avoid short cycling), they discussed with us which systems were most cost effective, balancing performance and reliability against the bottom line, and so on. This visit, a simple winter tuneup, they showed me the best way to handle the batteries in our new fancier thermostat. It's a wonderful thing when you can trust a service professional to be competent and NOT talk you into service or systems you simply don't need, while still informing you about the pros and cons of proactive work. A hard balance and they do it well. I love these guys.
12-Nov-2019
Product or service reviewed: Humidifier Install
We are so pleased with the exceptional job Jerry Saenz did installing our humidifier. He made sure everything was working properly and explained what we needed to do to turn it on/off and the maintenance of it. All questions were answered by him and we feel comfortable taking care of the humidifier. You have a great employee to be proud of.
Dan & Patti M
Algonquin, IL
12-Nov-2019
Product or service reviewed: Cleaning
Eric Sensor did a good job with the Furnace, Humidifier and Electronic Air Cleaner, replaced filter in humidifier and cleaned up and inspected all of these. He said that this price included a Air conditioner inspection etc. in the spring, I feel that he will do a good job for this as well
31-Oct-2019
Product or service reviewed: Humidifier Service
Nick did a wonderful job in fixing our humidifier! He not only fixed one that was not working but also explained why and how to keep it working well! He also fixed the leak in other humidifier and did a great job in repair!
21-Oct-2019
Product or service reviewed: AC
Jerry and Advantage Contractor are the best! And we were builder/developers!
09-Oct-2019
Product or service reviewed: Furnace Clean & Check
Nick DeRosa has been servicing my home HVAC units for years. He is courteous, friendly, and knowledgeable. I trust his experience and know how. I would recommend him and his company, Advantage Contractor Solutions, to anyone needing HVAC service. They are a five star operation!
George T
Elk Grove Village, IL
07-Oct-2019
Product or service reviewed: Humidifier Install
Jerry is great technician, experienced and helpful explaining installation and working of humidifier. He went above and beyond explaining the upkeep and tips for future. With employee like him, I believe your company future is very bright.
03-Oct-2019
Product or service reviewed: Furnace Clean & Check
I was very satisfied with my service man, Jerry Saenz, who inspected and cleaned my furnace for the coming heating season. He was very helpful answering a few questions I had and gave me a few pointers on furnace filters. I appreciated his help. Thank you!
27-Sep-2019
Product or service reviewed: Furnace Clean & Check
We were very satisfied with Eric Sensor. He introduced himself when he came to the door and went and checked the furnace as we had asked. When he was finished, he asked if there was anything else he could help us with. We had a few questions which he answered. We have been very satisfied with any service calls we have had with Advantage Contractor Solutions.
26-Sep-2019
Product or service reviewed: AC Service
Jerry was easy to work with and had the job done promptly to our satisfaction. We would recommend your company to others looking for an HVAC contractor.
28-Aug-2019
Product or service reviewed: Full System Replacement
I just wanted to let you know how pleased I am with my new AC and furnace installation from Advantage Contract Solutions. Your sales manager Randy and service tech Jerry are true professionals. Their knowledge and expertise were very evident from the very start of the whole process. In addition to giving them huge kudos for their excellent workmanship and professionalism, I want to express my appreciation for the extra effort they put in during the AC install, by staying late to make sure I would have AC in time for an upcoming warm and humid spell. Your company would come highly recommended by me to anyone in need of heating and air conditioning services and I would also recommend they request Randy and Jerry!
12-Aug-2019
Product or service reviewed: New System Install
I had Advantage put in a new system (A/C and furnace) at my house. Maria set me up with Randy and then Randy took over. I have to tell you that I was extremely impressed with how Randy handled things. He obviously knows his stuff and was the least pushy contractor that I've ever dealt with. Randy offered us multiple different solutions – including fixing our 45 year old system. He gave us the pros and cons in a very unbiased manner. Although I thought of the old system as my personal science experiment, I knew in my heart that it was finally time to say goodbye. After we made the decision, Randy did his best to get his guys out here ASAP given that we were w/o any A/C. We are very happy with the new system and it's running like a champ. I just wanted you to know that your people are fantastic!
17-Jul-2019
Product or service reviewed: AC Repair & Maintenance Agreement
I give Jerry 5 stars. Very honest, direct communication and did excellent work. And cleaned up!
Bernard & Debra N.
Hawthorn Woods, IL
20-Jun-2019
Product or service reviewed: AC Service
Consider this a recommendation for Eric Sensor. He is such a gentleman, he answers all question with ease and smile. He ensures that all that needed to be checked are properly looked at and corrected.
07-Jun-2019
Product or service reviewed: AC Repair
So my air hasn't been working for about 2 weeks. I called Advantage Contractor Solutions (847-841-8905) and they sent Eric Sensor out to look at my problem. Apparently when I built the shop walls, I pinched a wire that lead to the condensor. DOH! Eric found and fixed the problem quickly without making me feel like an idiot!. He was great! I highly recommend them for your next HVAC job!!
28-May-2019
Product or service reviewed: New System Installs (Furnace, A/C & Whole House Dehumidifier)
The crew of Jerry and Nick were very, very professional. Did quality work, checked their work, explained things well, checked again, and communicated through out the entire process. They expertly installed a new AC, whole house dehumidifier and humidifier (plus thermostat) in about 6 hours. Plus removed old AC and humidifier. Everything was left clean. I would 100% recommend them and ACS to others, and am ready to sign up for a maintenance agreement!
31-Jan-2019
Product or service reviewed: Furnace Replacement
Coldest day on record, and the service was phenomenal. Thank you for being fair, honest, and fast.
15-Oct-2018
Product or service reviewed: Furance Repair
I just moved into my new home in August 2018 (So I did not need to use the heat for a month or so). When I finally turned my heat on, nothing happened. I realized the temperature was dropping in my home on a Friday night about 4:30 pm. Frantic to get a hold of someone before closing time, I called Advantage Contractor Solutions. Renee was in the office until 5pm and she gave me the supervisors contact information (since no heat is considered an emergency). I was able to get a hold of Howard, the company supervisor, who was very polite and able to walk me through a couple things over the phone (basics like making sure certain knobs were turned properly, etc). We realized that one of the gas pipe knobs was not turned. Very simple fix! Howard was very responsive and thorough, even though he had about 11 other calls already lined up for the night. He assured me that if the fix was not simple, he would have been able to still be at my house that same night to further investigate. Very grateful!
Ashley P
Lake in the Hills, IL
31-May-2018
Product or service reviewed: AC Repair
Jerry came and fixed my AC for me. He was super helpful and honest. They were very affordable, going with them saved me a ton of money. Thank you! Stay away from 4 Seasons heating and cooling, they're crooks. Go with Advantage Contractor Solutions.
07-Mar-2018
Product or service reviewed: Maintenance Agreement
Nick is a great employee of yours! Very kind and accommodating! As well as had fun with my extremely curious cats!!
08-Dec-2017
Product or service reviewed: Furnace Repair
I called your office yesterday after finding the packet with your company's name and phone number on the side for our Lennox furnace which was installed a few yrs ago in our new Sweetwater subdivision house. Our furnace wasn't working at all. Renee was extremely helpful taking her time explaining why we should use your company (you've been in business 25 yrs, we don't offer lower initial charges for labor to come out and then charge much more on parts, we are very well versed in the 5 yr Lennox warranty). Renee then suggested that it just might be a "cleaning" issue and suggested she send someone to clean it who would then also make sure it was running well. We really appreciated that , as in our panic were thinking the worst about non-warranty labor charges. She assured me your company was honest. And we discussed the fact that after all, Pulte had chosen your company. (We're new to McHenry County and have not had to call for any services). Nick came out, removed his shoes and began to clean the furnace. That's all it took as one of the holes was clogged! He suggested we clean it each year and in the spring get the air conditioning checked. Nick also told us about the contract we can get to have both checked and cleaned saving $20 each year. Anyway, wanted to share how really happy we are that we didn't use a random company. It seems you hire really good employees.
22-Oct-2017
Product or service reviewed: Carrier Furnace & AC
Thanks again for your help; I registered the products. Wow, it's so nice to get someone who can actually help; most places just disregard any kind of customer service!
22-Oct-2017
Product or service reviewed: Return Air Grille Service
Renee, sending this note to say "Thanks!" for your help in resolving this issue. We're very pleased!
20-Oct-2017
Product or service reviewed: Humidifier
Thanks a lot Renee for all your help with registration and for all other information provided!! The information / suggestions were really very helpful and accordingly I have setup my dehumidifier for now to run on low for 2 days /week I will connect back with you for the service and humidifier setup Thanks, Manoj
15-Dec-2016
Product or service reviewed: Lenox Furnace
After receiving a quote from a local furnace service of $879 to replace the furnace collector box in my furnace. I called Advantage and asked for tech service. The next day Jerry Saenz of Advantage came out and showed me that the problem was with a leaking drain plug and the collector box was fine. He repaired the leak and informed me that the part in question is covered by a 10 year manufactures warranty. He did not charge for the service since they were the original equipment installer. I will never allow anyone other than Advantage to service my HVAC. Jerry was extremely helpful andI would trust him thoroughly. Their twice a year service contract is very good value I would highly recommend it.
29-Nov-2016
Product or service reviewed: New Carrier Furnace and Air Conditioner
Jerry did a great job explaining what they were going to do and he answered all of our questions. The pricing was more than competitive. The inspector said that installation was done exceptionally good. Jerry is a great guy to seal with.
13-Sep-2016
Product or service reviewed: Lennox Condensing unit
Unbelievable Positive experience with Advantage Contractor Solutions. Honestly, it is the people in the organization that make it happen. This is where Jerry stepped up to the plate and hit a home run for us. Jerry is a professional, good nature, customer concentric, dedicated TEAM Member of Advantage whom went above and beyond any HVAC company I have dealt with in all of Chicago. Our story, I could tell you our story but at this time seems less relevant boring gibberish of a discussion regarding Condensers, evaporator coils, Freon and our first go to HVAC company that we use to work with. I highly recommend Jerry at Advantage for he will not leave you stranded. This is not an opportunistic company that wishes to profit on your misfortune but truly a partner in business. Thank you Jerry for working extraordinary hours, in depth research to solve the problem expediently and caring about the cost involved. Barry Brooks
Barry M. Brooks
Glenview, Illinois
29-Aug-2016
Product or service reviewed: Lennox A/C coil
I called Advantage Contractors for a second opinion on my A/C coil after the first opion said it needed to be replaced. Jerry set up an appointment to get it looked at and come to find out the coil did not need to be replaced. All it needed was a fitting adjustment and all was good. Had the coil needed to be replaced like the first opinion said it would have been covered under factory warrenty but I would of been on the hook for the labor. Since the coil wasn't bad after all, Advantage saved me lots of money in labor costs and they were more then fair on the repair cost! On top of that they helped me out with some registration issues on my unit that I needed to get in order. It is nice to see there are still helpful and honest people to count on. I will be using them for any future problems that my arise.
19-Aug-2016
Product or service reviewed: Service
We were very pleased with Advantage representative, Jerry Saenz professionalism, responsiveness and his ability to solve problems. He said what he was going to do , he did what he promised and he did not feed us many nonsense as it often happens. Thank you advantage and more importantly, thank you Jerry.
12-Jun-2016
Product or service reviewed: New AC unit
I was very happy with ACS's services!!! Very professional, priced was right and great communication. I highly recommend them!!!
08-Jun-2016
Product or service reviewed: Furnace Replacement
I was very pleased with the job Advantage completed for me. They were very responsive to our needs in replacing my furnace. It was not a normal install, but they handled it very professionally and helped select the best unit for our needs. They took great care to protect our home while they worked as the unit was in a finished area. The project was completed on time and looks great. I will use Advantage for any future needs we may have. Many Thanks
05-Jun-2016
Product or service reviewed: 2 HVAC systems
The TEAM at Advantage served us so well! From the financing to the service we've been extremely pleased with our decision to purchase from this company. The technician was knowledgeable, helpful and gracious with his time; courteous and kind. The staff is quick and efficient and they offered a 2-hr window of time for an appointment making me feel like they valued my time as well as their own. That really meant a lot to us! The technician was literally here 15 minutes. He walked in, solved the problem and spent the next 10 minutes answering my questions, again showing me that they cared about their customers. We feel we made the best decision by choosing Advantage and look forward to a long relationship and reoccurring purchases perhaps in flooring next time:)
kevin & sue
Manhattan, IL
03-Jun-2016
Product or service reviewed: Repaired items per home inspection report: 1. Clea
I was extremely pleased with the service repairs completed by Advantage Contractor Solutions. The service tech was on time, efficient and didn't push any additional items. Job well done.